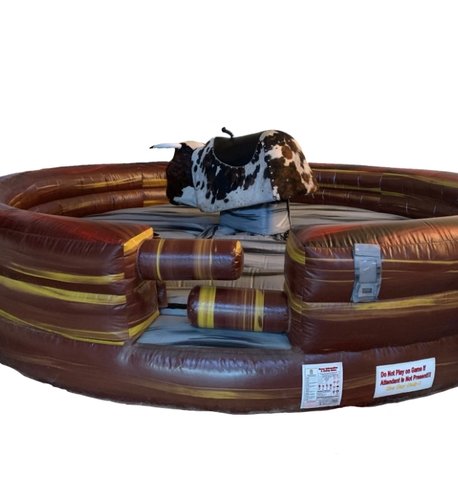 Mechanical Bull




Base Price - Up to 6 Hours of Fun!
$3,000.00
Keep it Overnight!
$4,500.00
Weekend Pricing
$6,000.00



This Mechanical Bull Rental is awesome for corporate events, school events, graduation parties, or even your backyard parties! Your Mechanical Bull rental comes with a fully trained operator that ensures not only your safety but also you entertainment! There are six different levels of play available from the young buckaroo all the way up to Lone Ranger! Priced for 4 hours each additional hour is $200
Requirements for the Mechanical Bull Rental:
1. 2 – separate 20amp Circuits of Power.
2. Level Access from vehicle to set up location with no stairs and minimal hills/slopes
3. 36 inch wide minimum access route including all doorways.
4. Level set up area at least 20ftx20ft square.
5. Overhead clearance, ceiling minimum of 15ft when indoors.
6. All riders must sign a waiver to participate. Riders under 18yrs will need a parent signature.
All 4 Fun Rentals serving the Huntsville, Alabama Madison, Alabama and Madison County, Alabama areas.