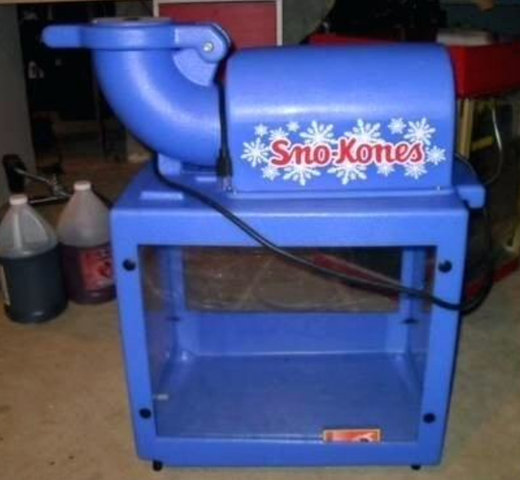 Snow Cone Machine




Base Price - Up to 6 Hours of Fun!
$60.00
Keep it Overnight!
$90.00
Weekend Pricing
$120.00



When you rent our snow cone machine, it means you will receive a well-made, sturdy, and durable machine that can pump out countless delicious snow cones for your party or event. You will love the easy-to-use design, and safe operation offered by this machine.
If you want to provide your guests a break from the heat, then there is no better way to do just that than to utilize All4FunRentals snow cone machine.Please keep in mind you will need one dedicated circuit per concession machine for rentals. They can't be ran off a splitter or into the same outlet.
***20 snow cone cups are provided. Snow Cone Flavors sold separatley.