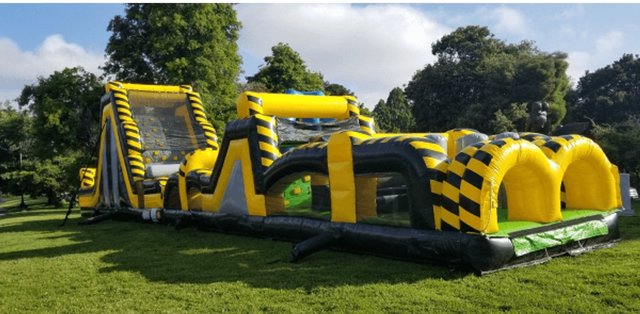 Toxic 80ft Obstacle Course
All 4 Fun Rentals introduces our 80 FT Toxic Obstacle Course two people can go head-to-head to see who can navigate the entire length of the course the fastest. It adds a level of fun competition to any event or party. Features a towering 19ft rock climb wall and slide. We can set up this course 2 different ways which helps keep this attraction fresh and exciting when setting it up for yearly events or at the same location multiple times during the same season. Can be paired with our Toxic Radical Obstacle Course to make even more challenging.
Recommended For children 10 and up!